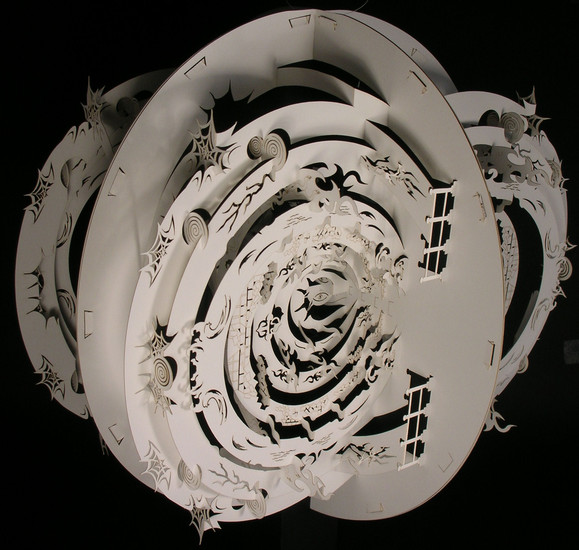 30 x 30 x 30 cm, © 2009, € 1 750,00
Three-dimensional | Sculpture | Paper
'Innerings' has four identical sides with circles. These circles are coming together to form a whole. Basic elements – like for instance water and fire – and other elements are added to the circles. These elements are meaningful to the artist. The outside of the artwork is white while the inside is black. Inside the artwork a spider web is visible. Each side of this sculpture has been cut/folded out of a single piece (of between 250 and 300 grams cardboard like paper). 'Innerrings' can be folded inwards to a two-dimensional surface. This artwork is number three of a limited edition of a total of five artworks. Each edition is executed in another color. A certificate is added to the artwork.