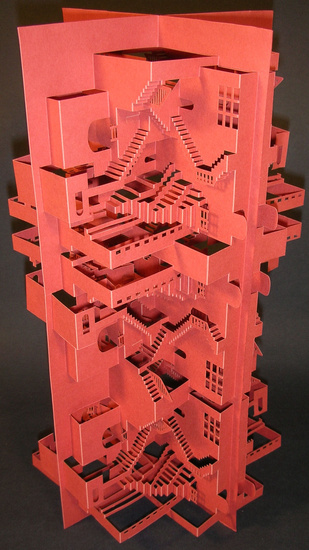 30 x 15 x 15 cm, © 2009, price on request
Three-dimensional | Sculpture | Paper
This "Elevation" art-work is one of a limited edition of in total ten pieces. Each of the ten "Elevation" art pieces comes in another color. A white and a blue version already is sold. The version you see on this pictures is created out of Fashion 200 grs, terracotta.