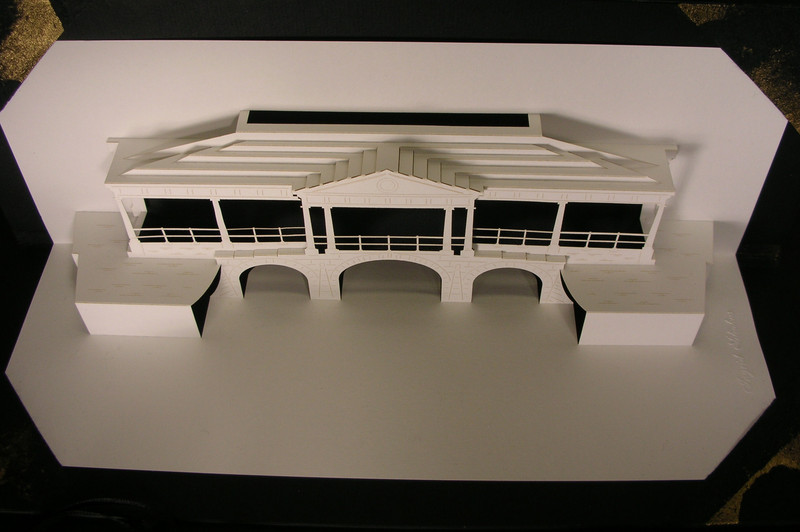 12 x 30 x 12 cm, © 2009, price on request
Three-dimensional | Sculpture | Paper
Inspired by the Koornbrug located in Leiden. Especially designed for this exhibition. Cut/folded out of one piece. Number one of limited edition of a total of 35 pieces; signed, numbered and comes with a certificate. Paper brand: Rives Artist 170 gram. This artwork is embedded in a unique handmade artistic "folder" (see pictures).