Christmas card Bouwfonds Ontwikkeling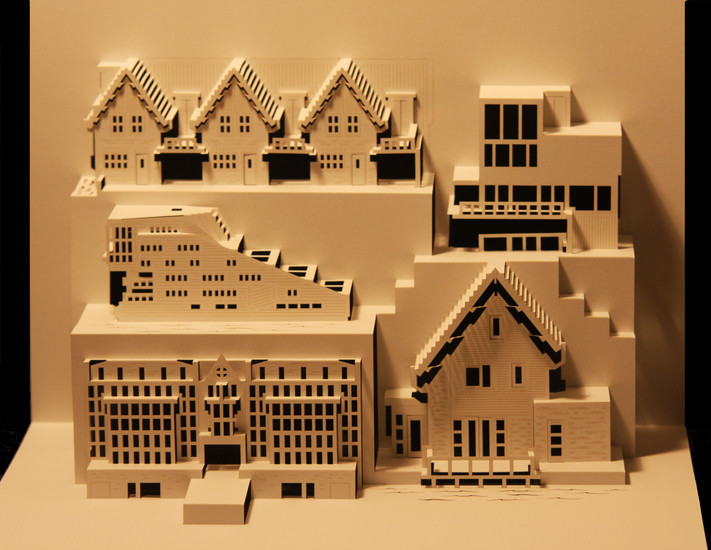 25 x 37 x 25 cm, © 2009, not for sale
Three-dimensional | Sculpture | Paper
Five projects (buildings) from five different regions of Bouwfonds Development coming together in one design. Cards of the design are used by Bouwfonds Development as Christmas cards. The buildings are: De Sphinxen, Holterveste, Vossepolder, Vila Riva and Vila Terwijde. The photo shows the card seen from the from.