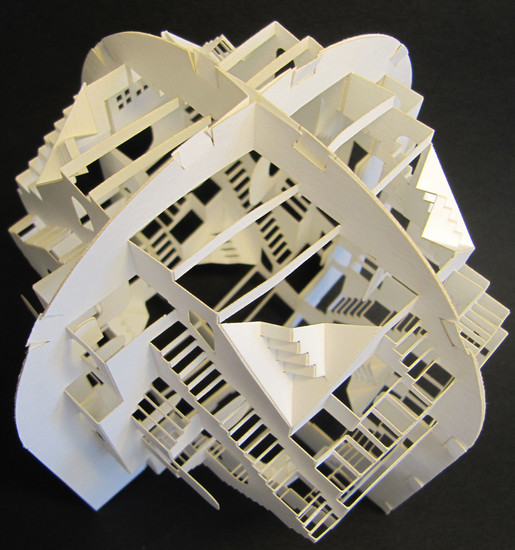 14 x 12 x 12 cm, © 2010, € 125,00
Three-dimensional | Sculpture | Paper
Next to art-work created earlier, new pieces can be seen in the shop of Museum Rijswijk. Rondding Histair (white) is one of these new pieces. The pieces is made out of one piece. The sides are attached to each other with integrated slits. When the sides are loosened, the art-work can be folded flat to the original flat surface or to a two-dimensional package.