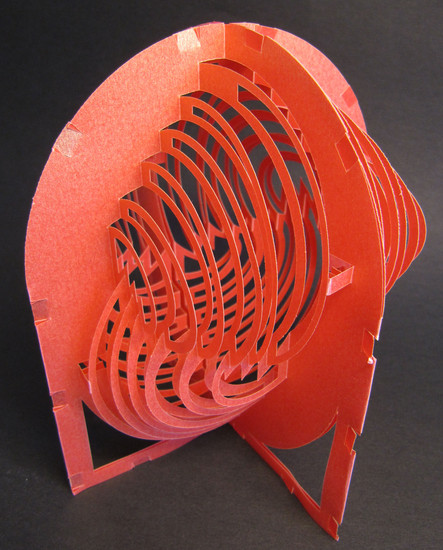 14 x 12 x 12 cm, © 2010, price on request
Three-dimensional | Sculpture | Paper

Rondding Translucent rood is made out of one piece. The sides are attached to each other with integrated slits. When the sides are loosened, the art-work can be folded flat to the original flat surface or to a two-dimensional package.