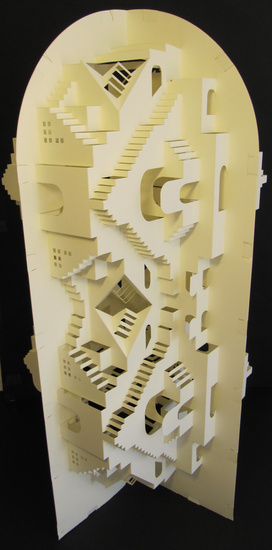 60 x 30 x 30 cm, © 2010, not for sale
Three-dimensional | Sculpture | Paper
The work has four identical sides. The four sides are connected to each other through integrated tabs and slots. This way the sides can be isolated. If only the tabs and slots of one side are loosened, the piece can be folded to a two-dimensional flat surface.