NYT Key Magazine ontwerp (2)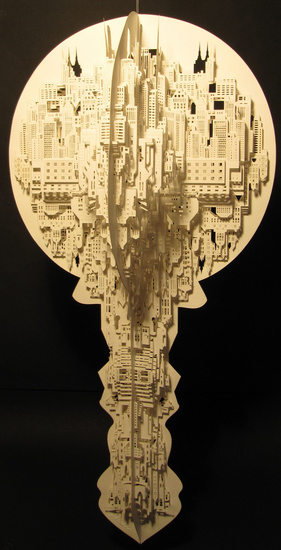 60 x 30 x 30 cm, © 2010, price on request
Three-dimensional | Sculpture | Paper
The Key artwork has four identical sides, each cut/folded out of a single sheet of paper. The first and fourth side are connected to each other by means of slits and tabs. This way the artwork can be loosened. When this is done, it is possible to fold the piece into a two-dimensional surface.