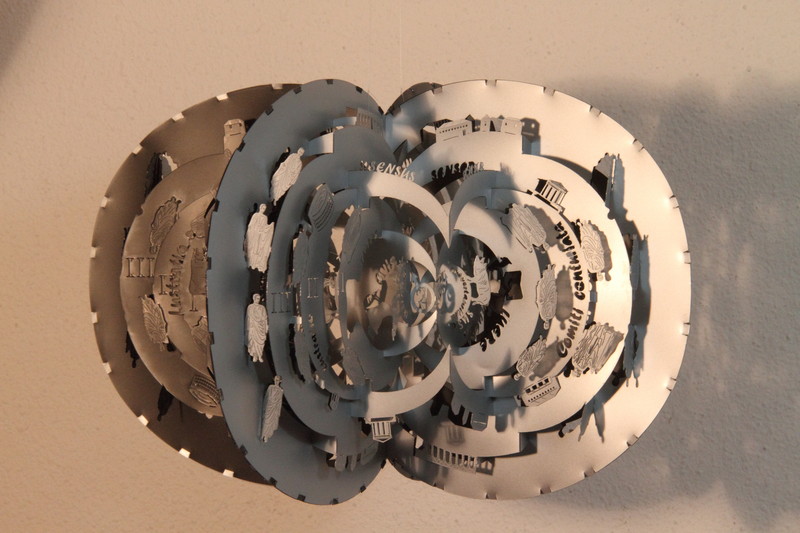 21 x 34 x 34 cm, © 2010, price on request
Three-dimensional | Sculpture | Synthetic
On display at Winter exhibition at Wies Willemsen
'Lustrum' has four individual sides. Each side is cut and folded out of one single piece. The four sides are attached to each other by means of integrated tabs and slots. Thin acryl is the material used to create this artwork. 'Lustrum' is a unique piece and it is designed for the exhibition 'Binden' (binding) at gallery Wies Willemsen.