Stockholm Arena right side.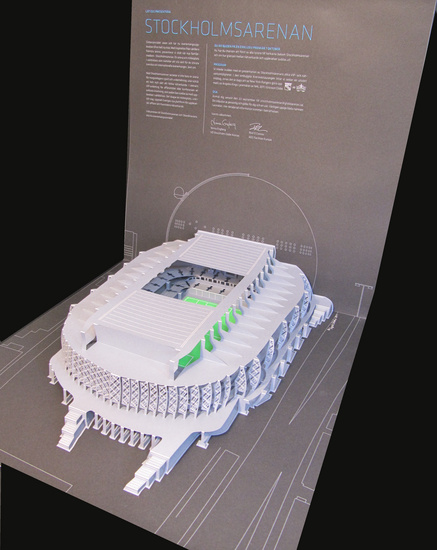 35 x 35 x 35 cm, © 2011, not for sale
Three-dimensional | Sculpture | Paper
On display at Exhibition Bodegraven

The right side, where stairs are added to the back.
The card consists out of two parts: an outside and an inside. The interior design is one of the arena seats and at the back some details are added, like a large TV screen.