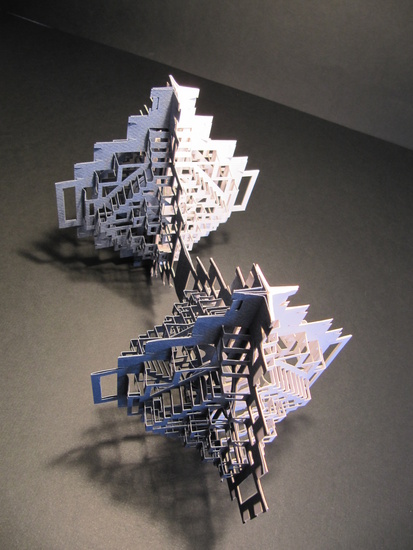 15 x 27 x 15 cm, © 2011, price on request
Three-dimensional | Sculpture | Paper
On display at Exhibition Bodegraven

Each of the two colored section of this work is made out of a single piece (of paper). The two colored parts can be separated. If this is done, other figures can be made. Also, the parts can then be folded into a two-dimensional package or to the original flat surface.