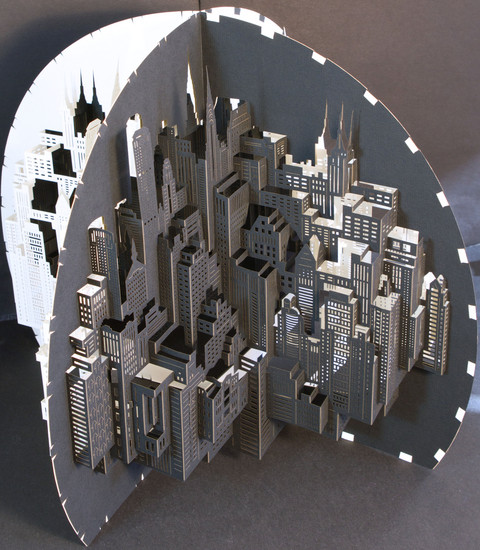 29 x 39 x 39 cm, © 2011, sold
Three-dimensional | Sculpture | Paper
The artwork 'Cosmopolitan' is a new work especially created for this exhibition. Subject of the work are buildings of New York. The work consists out of four sides: two white and two black sides. The four sides are connected to each other by means of integrated tabs and slots. When these tabs/slots are loosened the work can be folded into a two-dimensional surface.