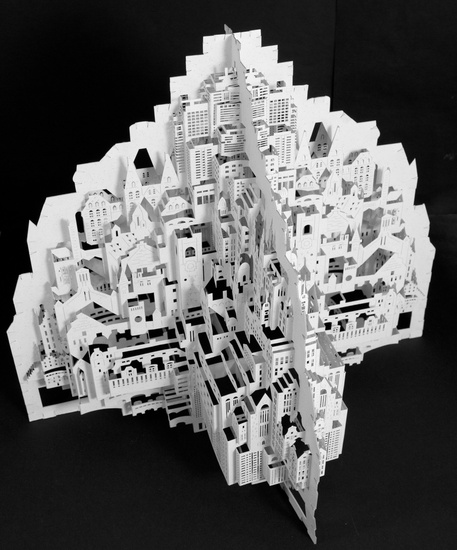 30 x 35 x 35 cm, © 2011, price on request
Three-dimensional | Sculpture | Paper
The artwork 'Big City' is a new work especially created for this exhibition. Subject of the work are buildings of Amsterdam. The work consists out of four sides. The four sides are connected to each other by means of integrated tabs and slots. When these tabs/slots are loosened the work can be folded into a two-dimensional surface. Paperbrand: Bierkarton 300 gram.