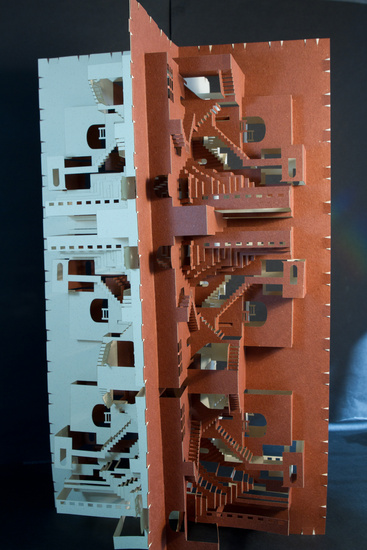 53 x 30 x 30 cm, © 2011, price on request
Three-dimensional | Sculpture | Paper
One (number four) of a total of limited edition works entitled 'Elevation'. Each work is executed in a different colour. This version - bigger than the previous three versions - has two brown and two white sides. Paper brand: Bierkarton 300 grams.