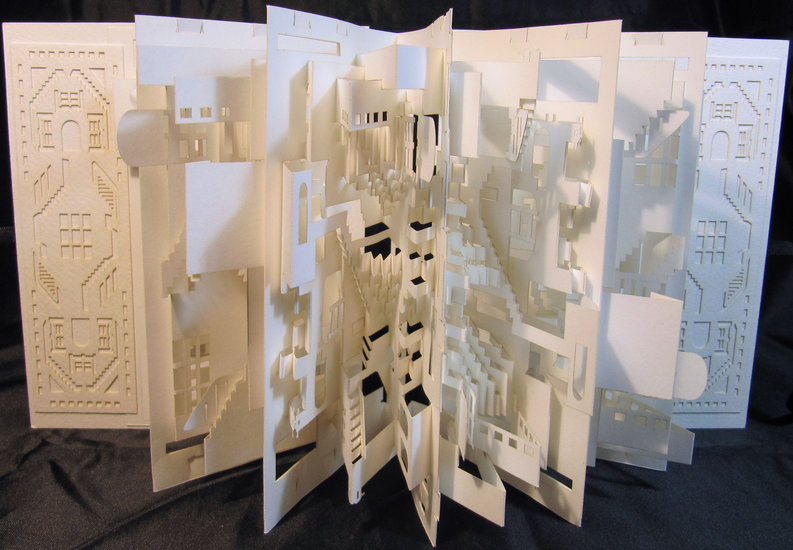 21 x 15 x 15 cm, © 2011, price on request
Three-dimensional | Sculpture | Paper
On display at 10 Days of art at Bergen

Artbook 'Equinox' can be opened to 360 degrees angle. With each degree of opening and closing of the book an ever-changing interaction between the layers is visible. The cover of the book is made out of thick watercolour paper. An additional decorative carved layer is added to the cover. This also is done to some parts of the inside of the cover.