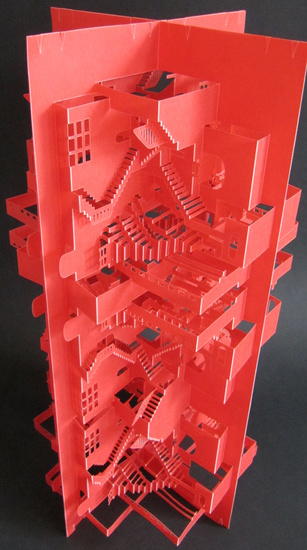 30 x 15 x 15 cm, © 2011, price on request
Three-dimensional | Sculpture | Paper
On display at 10 Days of art at Bergen

'Elevation' is one of a limited edition artworks of in total 10 pieces. All works are executed in another colour, style and/or size. This version is made out of a transparent red paper (Translucent 200 gram).