Elevation (number 5 (2)).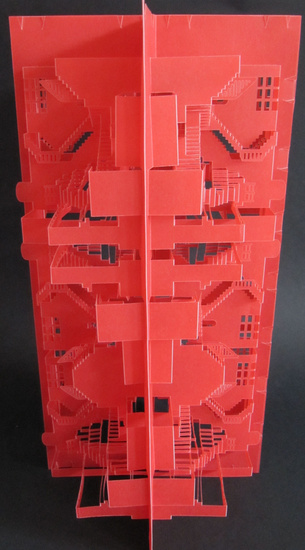 30 x 15 x 15 cm, © 2011, price on request
Three-dimensional | Sculpture | Paper
On display at 10 Days of art at Bergen

'Elevation' red transparant seen from another side. This artwork has been cut and folded out of one piece. With integrated tabs and slots the sides are connected to each other. These tabs and slots can be loosened, after which the artwork can be folded into a two-dimensional surface or to the original flat sheet of paper.